Had the opportunity to visit the NYC Breitling Boutique last Saturday on a beautiful sunny day here in New York. In January, when Breitling first introduced the 1915 I called the Boutique and told them that I was extremely interested in obtaining one of the 1915's if they could get me a special number. The request was put into the "pipeline" and last week I was told that the watch was in! My wife and I made of day of going in and picking it up. As has been stated before, the sales staff at NYC Boutique are the best! Not only are they knowledgable with all of the Breitling lineups, but they are watch enthusiast's as well and are more than willing just to talk shop! Here are a couple of pictures that I took once I got home!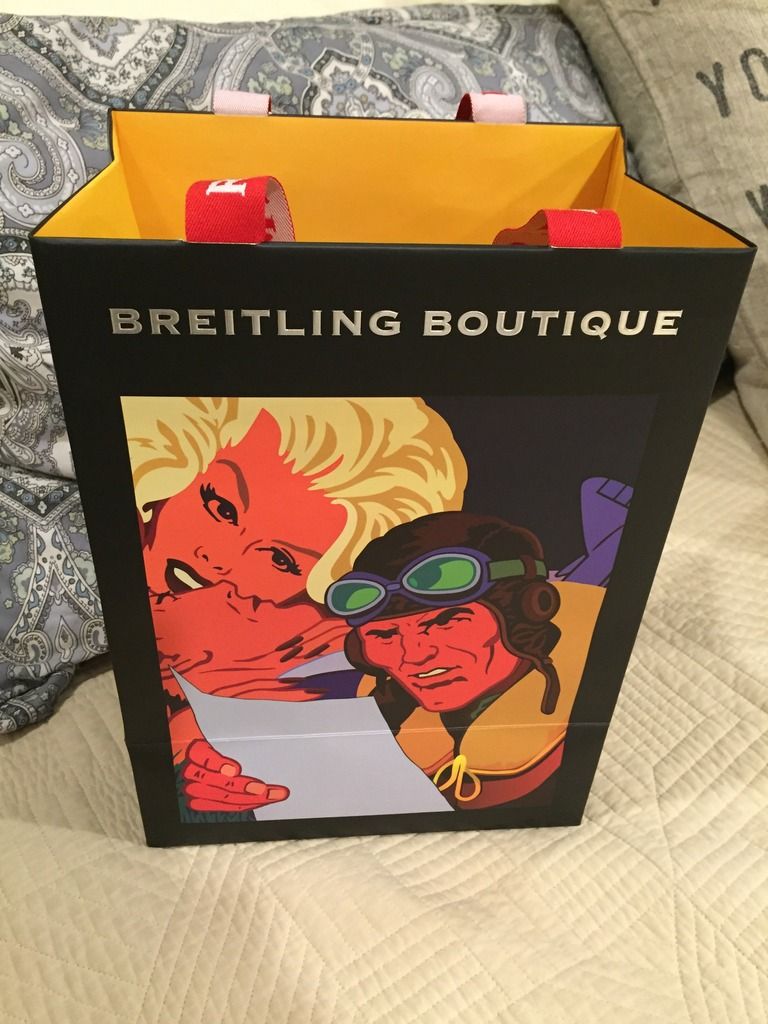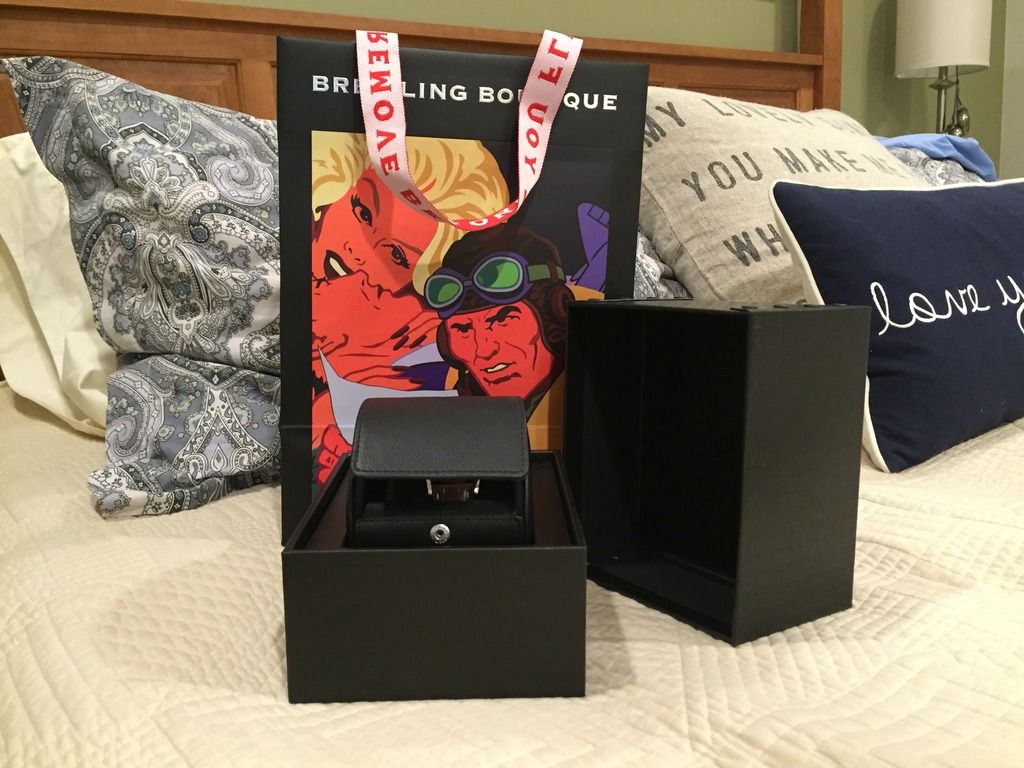 Here is one of the actual watch!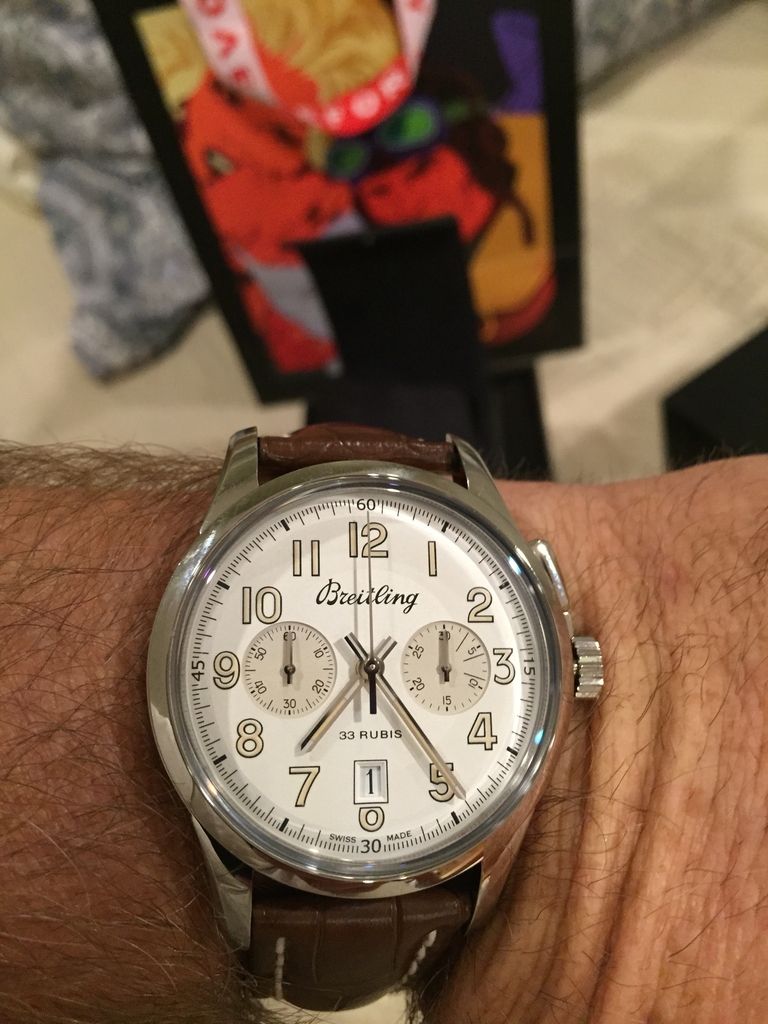 It is absolutely beautiful, I choose to have it mounted on the Brown Croc Deployment for the simple reason is that my wife has a Transocean Mesh Bracelet that should the need arise I may be able to borrow! Here are a couple of more shots of the watch and caseback.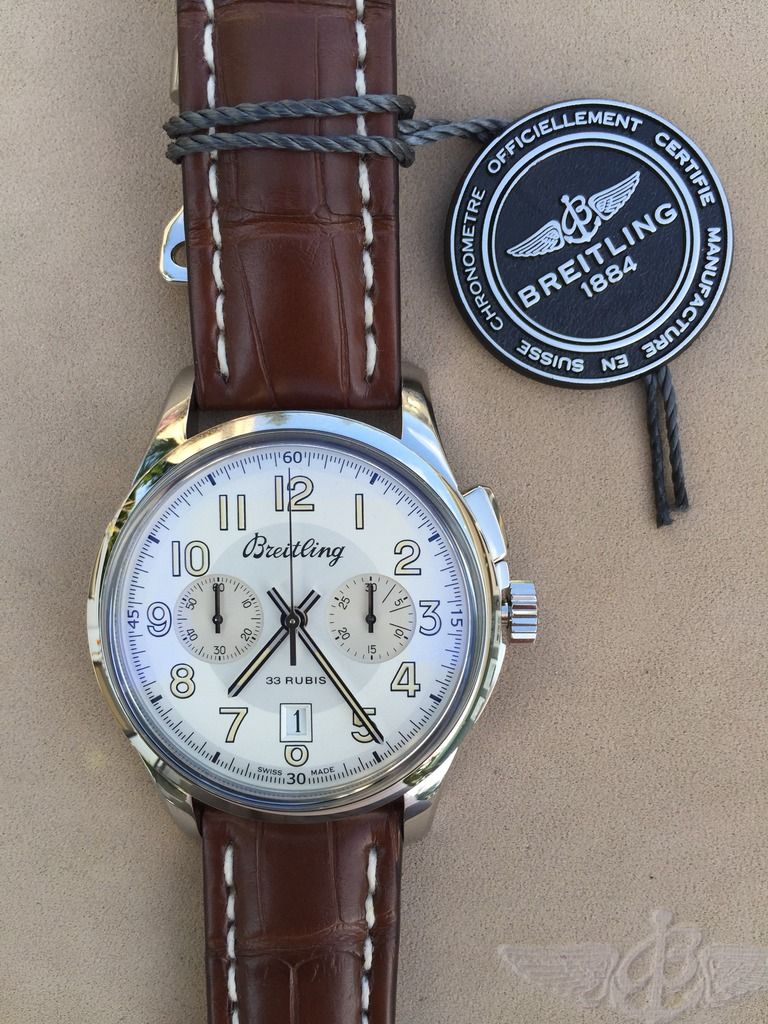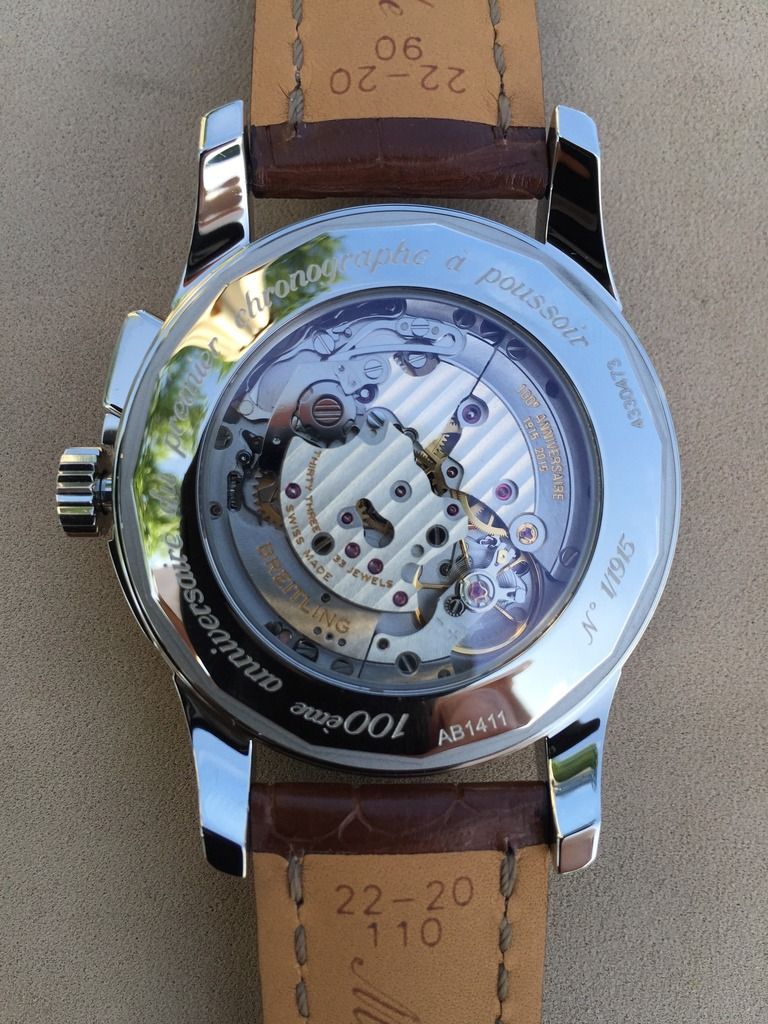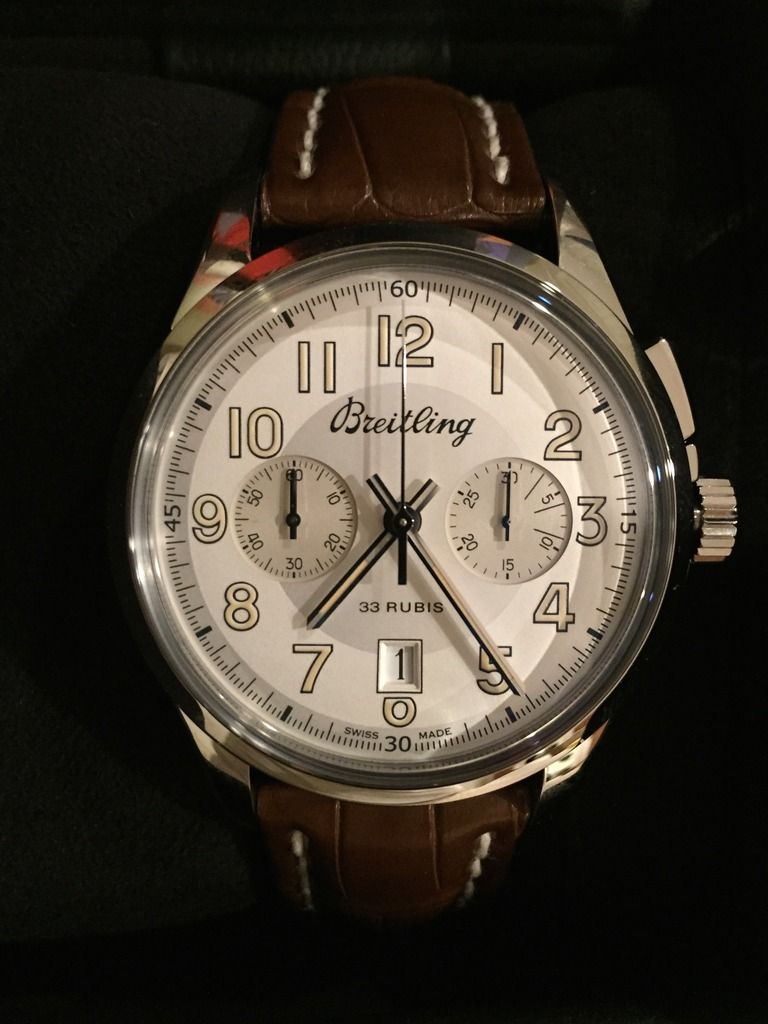 I will say that I love the casebook, the new B14 movement is a manual wind and as such there is no rotor to block the view of this movement, Breitling did a little bit more "decorating" of the movement in my opinion and I think the results are stunning! The winding of the B14 is the smoothest of any Breitling that I have ever wound! It requires very little "effort" and is as smooth as silk. One of the best features is that it will not be fighting for space in the watch winder and with a power reserve of over 70 hours I can actually forget about it for a couple of days and not worry about having to reset the time. On a final note I just wanted to says thanks to Roman and Jackie at the boutique for going above and beyond to secure a very special watch for me. Thanks again!