An anniversary gift in 1991 from my late wife.

This B13019 piece originally came on OEM black leather (22-18mm) but I added the two tone Pilot bracelet around 2003 IIRC. You can tell it was overpolished suring a service visit because the interhorn lugs have lost their sharp edges common to the model. One of the four Navi/cossie's pieces I sold over the years and of course I have regrets over letting it go...

Anyway, I'm fairly certain the watch and the Krugerand came out of that pot of gold at the end of a rainbow...

:-d
Best,
Ron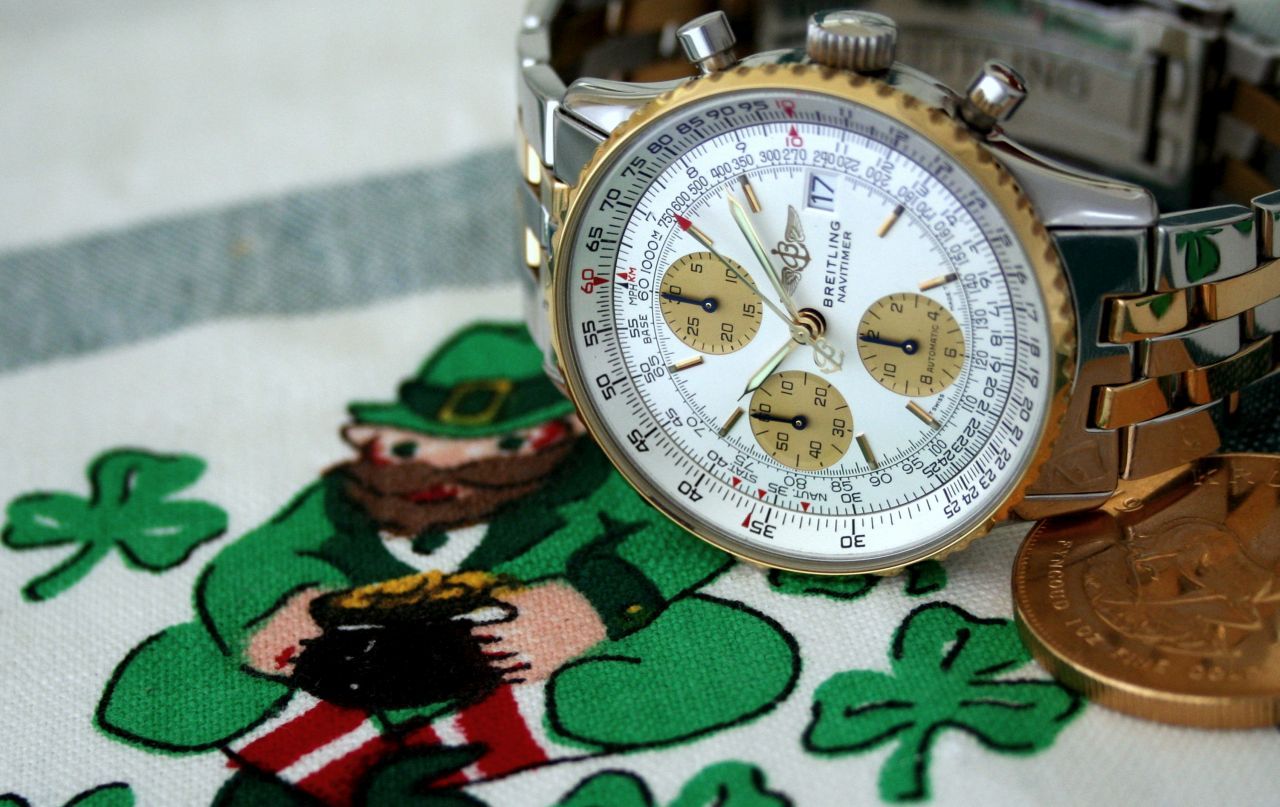 _________________
"The Sailor Who Fell From Grace With The Sea"...
Click to view:
500px Photo Gallery "Flow"
or...
500px Photo Gallery
or...
Breitling Pics Slideshow