Sal wanted to see some additional pics of the SuperOcean ref. 2005, happy to post those.
The ref. 2005 was, according to documentation available, launched in 1965; replacing the first SuperOcean models from the mid/late 1950s, the non-chrono ref. 1004 and the chronograph ref. 807.
The movement used in the ref. 2005 is actually a well known friend, the Venus 188 chronograph movement, but heavily modified by Breitling, it measured elapsed diving time in minutes (the rhomboid-tipped hand), a display at 6 is blank when the diving timer is inactive, shows a big green lume dot when engaged, a small lume dot when paused.
This watch was quite recently serviced by Breitling in Switzerland, surprisingly returned unmolested; I just replaced the green-dotted bezel with a NOS orange-dotted bezel I was lucky to find, so please do not be surprised by different bezel dot colors, they do not change by themselves

.
The "inactive" SuperOcean 2005; as close to it's "natural" habitat as I'll ever let it aooroach, a terrace over the bay of Piran.
"active", Dive Timer running: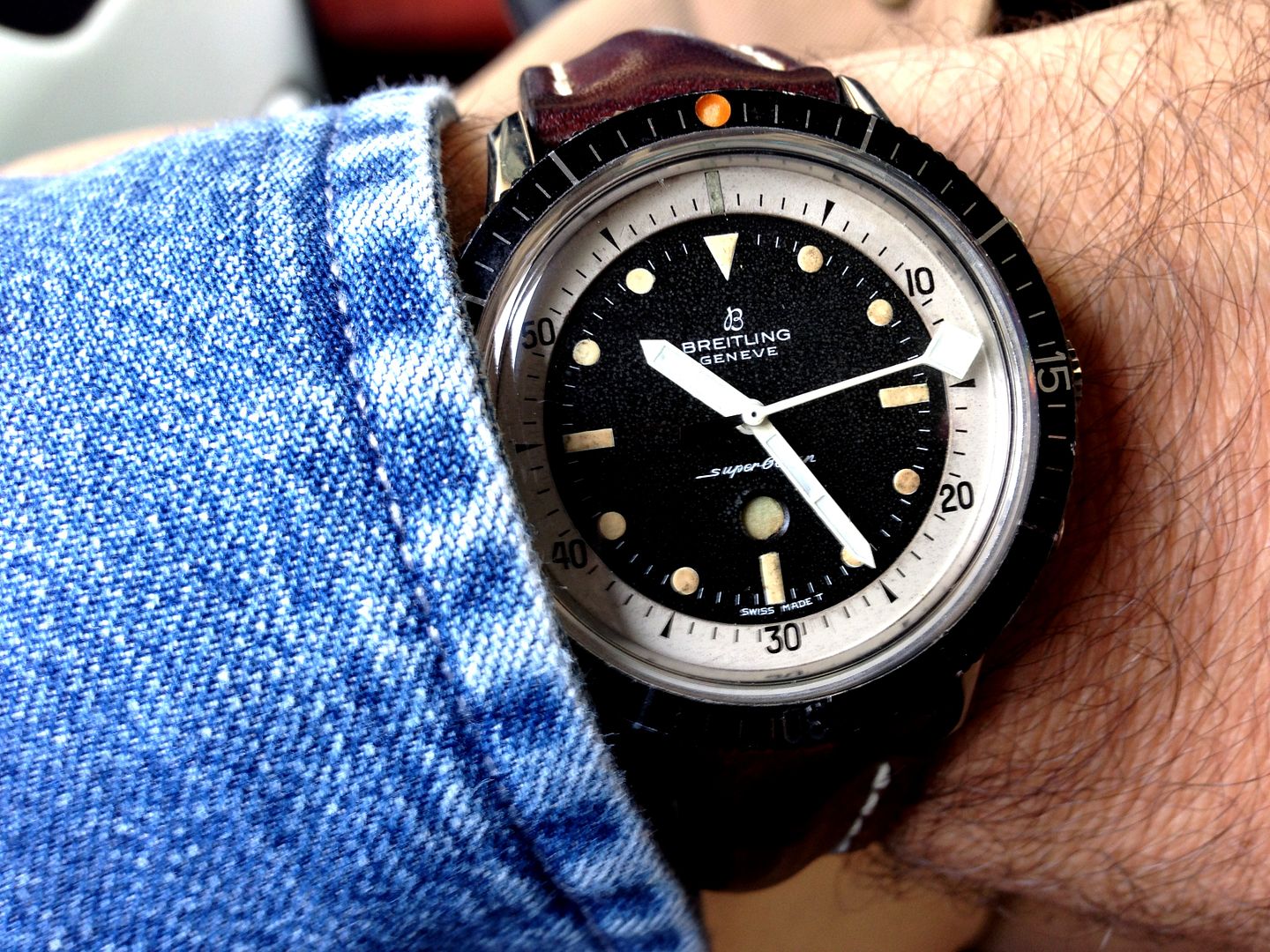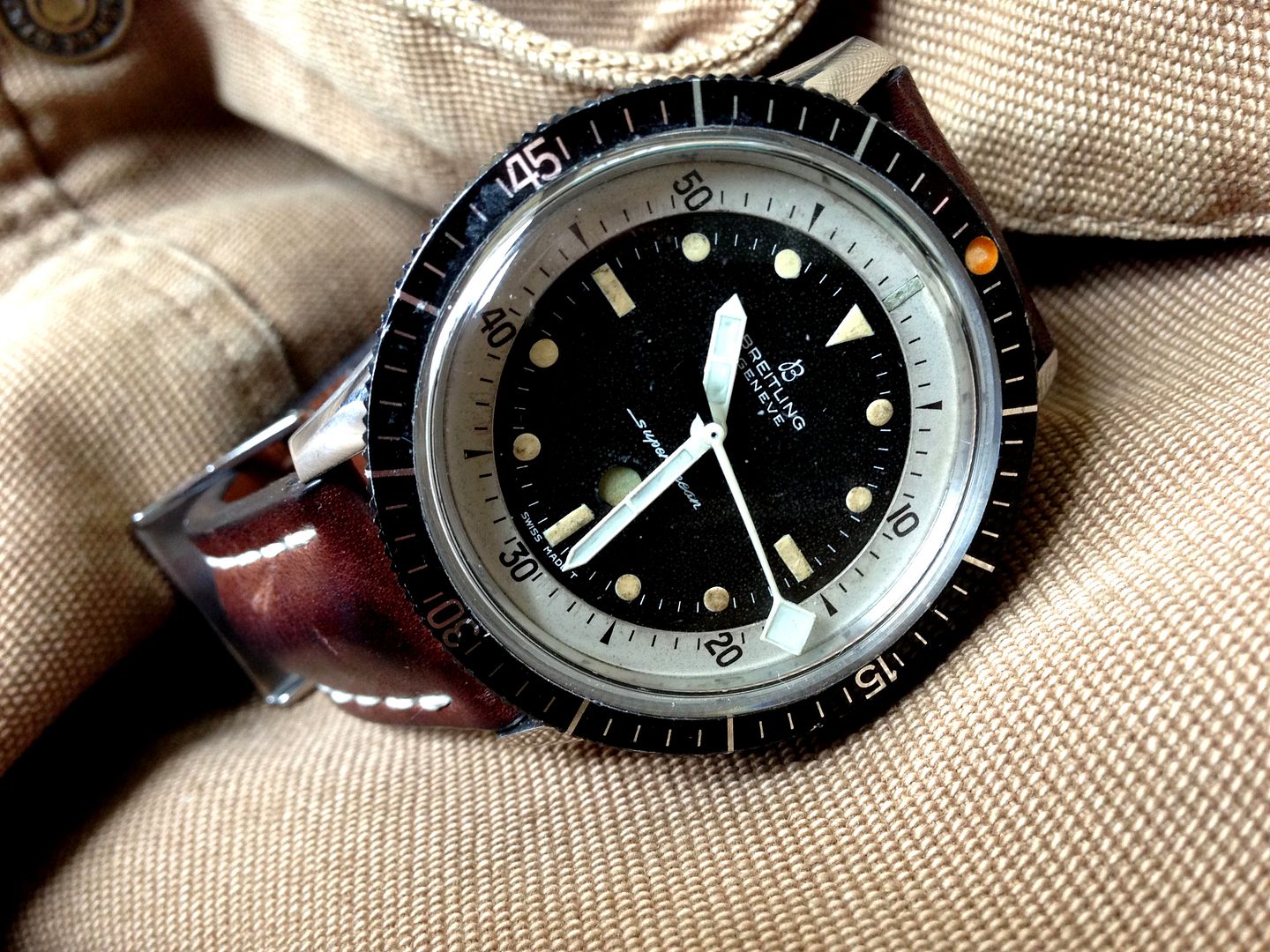 "stopped", Diver Timer paused: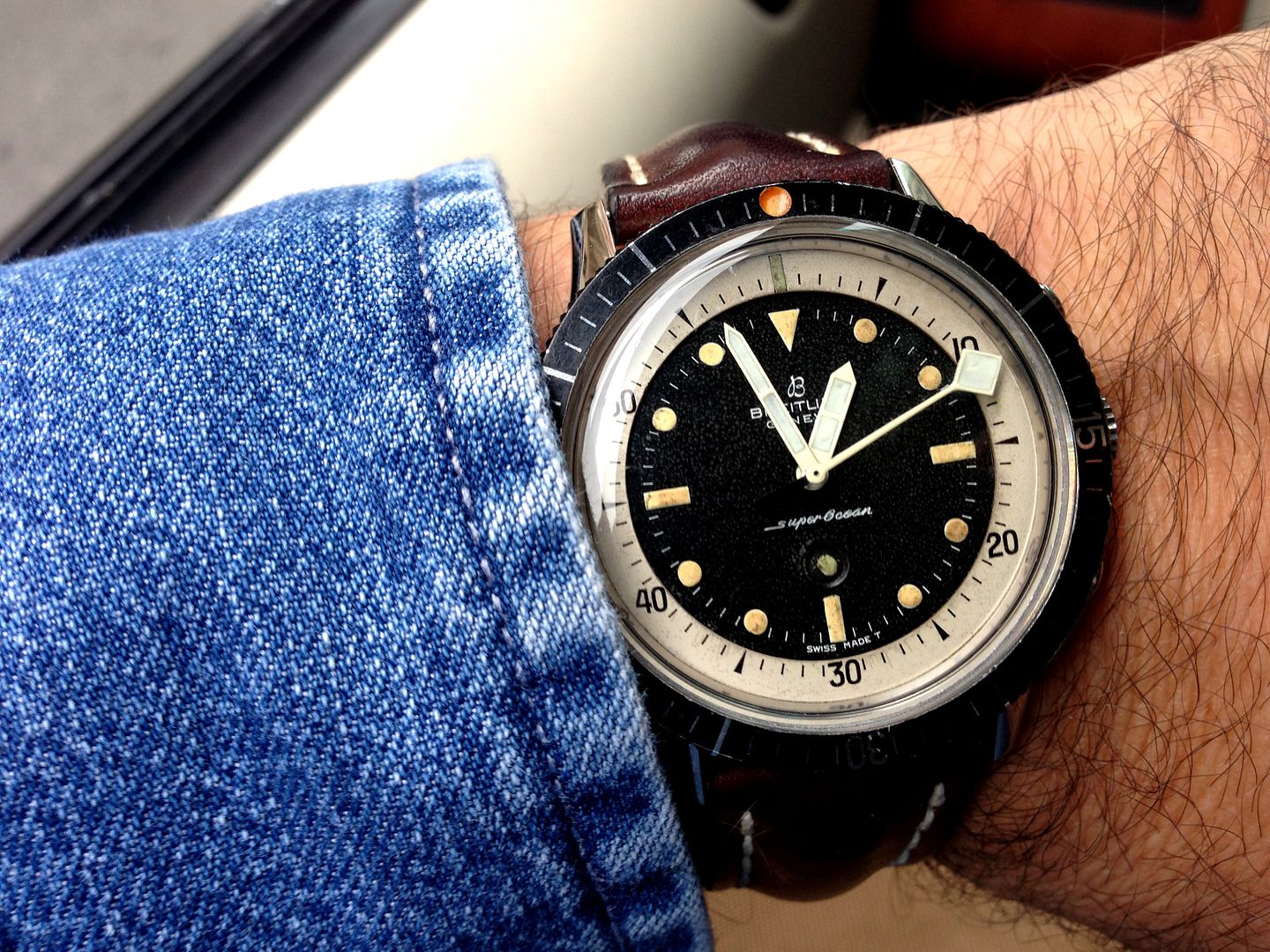 rather nice caseback & movement: