lets see those wrist shots guys!
But before that, I want to take a moment and thank everyone for their input, support, and patience! yes we had some bumps on the road, yes the watch was delayed greatly, and yes the shipping headache was a pain. But when all is said and done, we now have what I believe is the best value chronograph in the world and the best looking under a grand by far. Although the quality does not stand up to say that of an IWC chrono pilot, the design and feature upgrades we have come up with as a community of watch lovers on a very limited budget and through networking surpass that of the big brand name versions and, to me, that is amazing and something to be proud of.
To me this watch represents what we can accomplish as a group, and is a symbol of what a great community of individuals brought together by a joint passion, and stay together due to mutual respect and kinship, is all about. Now before the violins start playing, I just want to remind all, myself included, to take a moment before posting, and to treat others as they would have themselves treated.
Additionally, I would like to thank Gunter for his willingness to do this LE for us at such a low profit margin, although his operation needs to get some wrinkles seriously ironed out, the love and passion he and his watchmakers put into the product and company is phenomenal! I am just glad we could get in on it!
That said, what a great watch!!! Not only does it look "da bomb" but it is much better made than Steinharts previous offerings! Well done to Gunter and co for their continuous efforts to evolve their products, I absolutely love the new case design!
I wore it for a day on the very heavy bracelet, but decided to try it on a sportier look by putting it on an aged calf strap with red stiching, gives the watch a whole new character!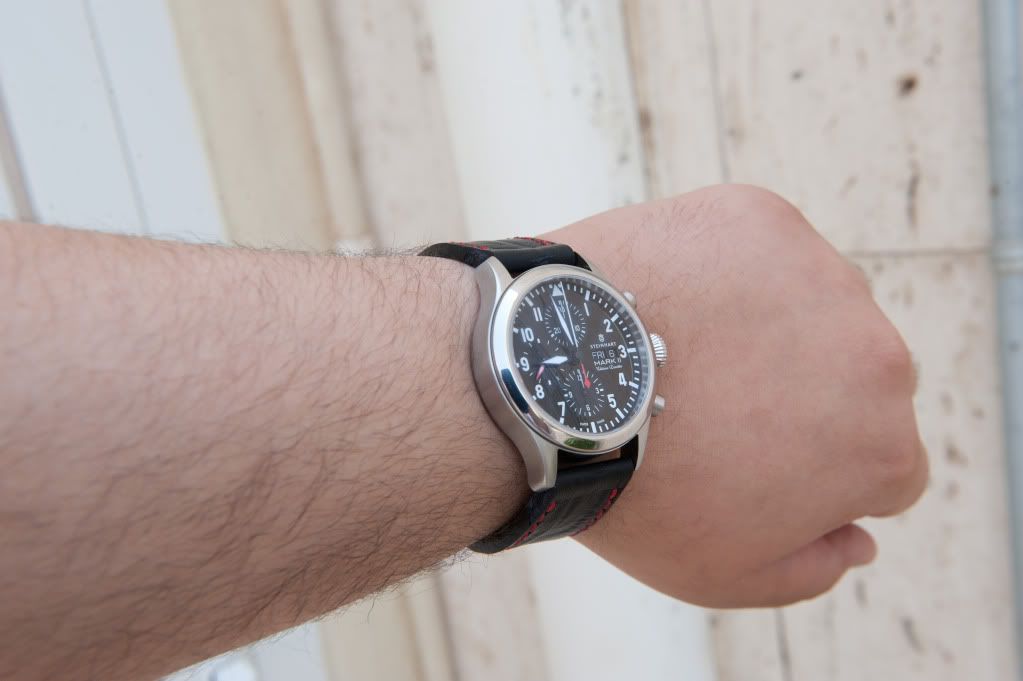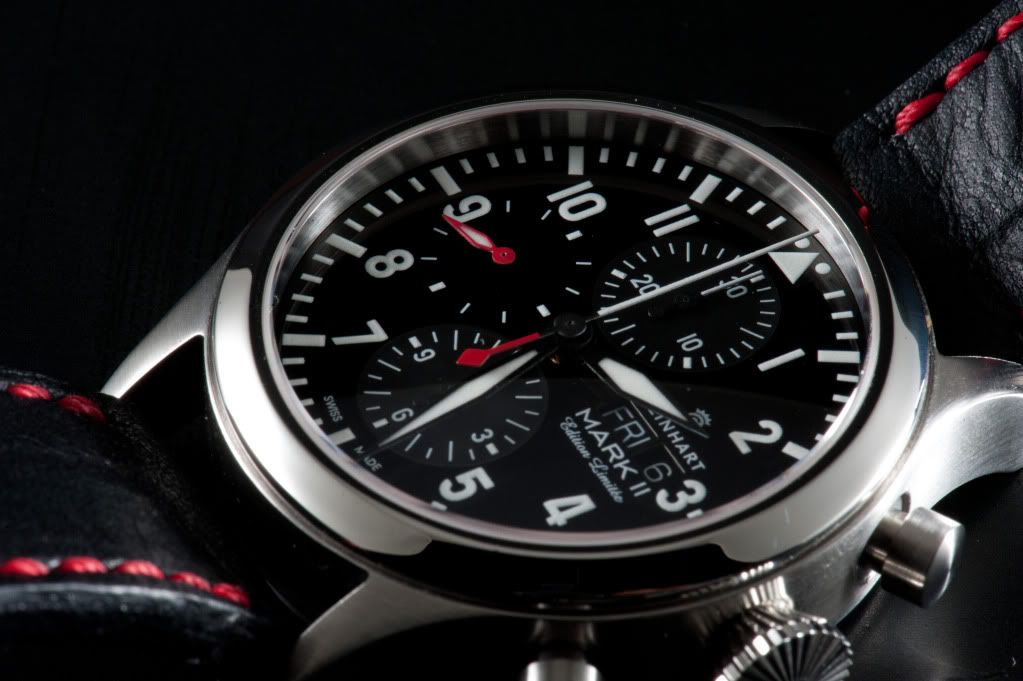 And as for the BS LE 3; not for a very long, long, LONG, time!