Scored a deployant version 2004 vintage OEM blue calf strap for my granddaughter's watch this past week. Very difficult to find now since the 15mm straps were discontinued same time as the Callistino. For a small wrist like her's the strap can adjust to fit very easily. Not so with her tang/buckle OEM straps, at least until she is older anyway. Shot a Valentines day pic for her this morning with her new strap fitted...

Best,
Ron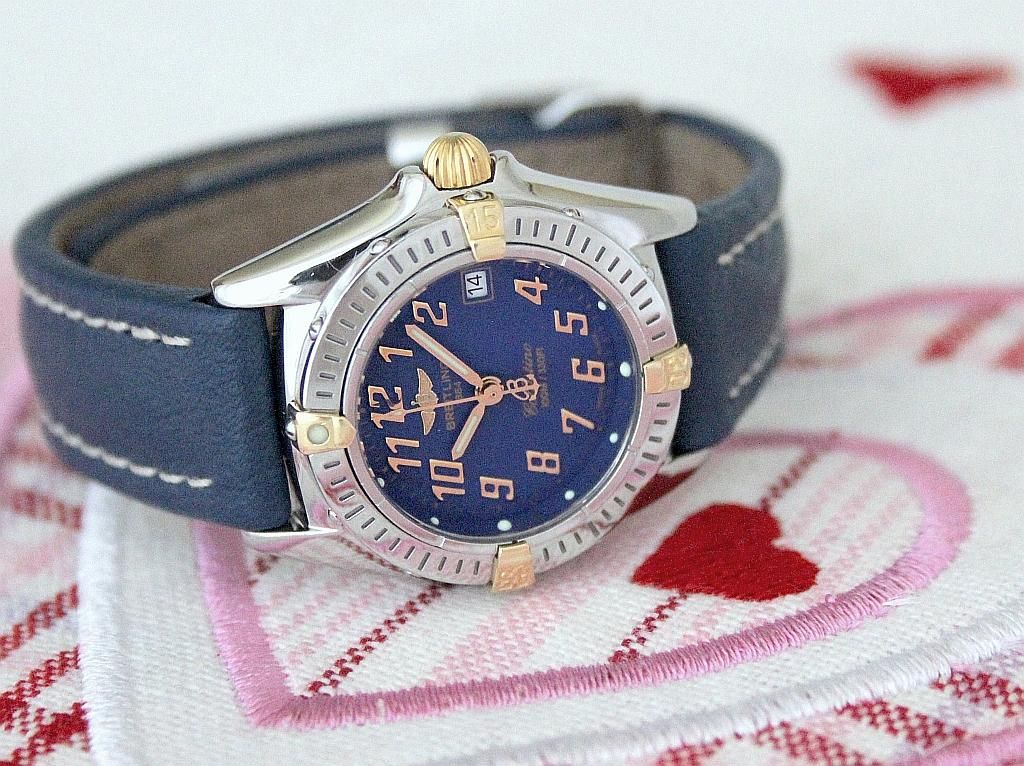 _________________
"The Sailor Who Fell From Grace With The Sea"...
Click to view:
500px Photo Gallery "Flow"
or...
500px Photo Gallery
or...
Breitling Pics Slideshow