So. Months before its official release in Canada ( USA too I think but not sure ) I found an SA2 from Italy. I really like the look of the new watch. Not much different from the SA1. Same diameter at 48mm but its a little thinner. I think only about 1mm to 1.5mm it's not noticeable.
When I unpacked it I was disappointed to see that there wasn't a Bakelite case. Only a cardboard box with the leather travel case inside. Not really made to last a generation. Cardboard? Really? Wtf! For this kinda cash I want something showy and most definitely shiny!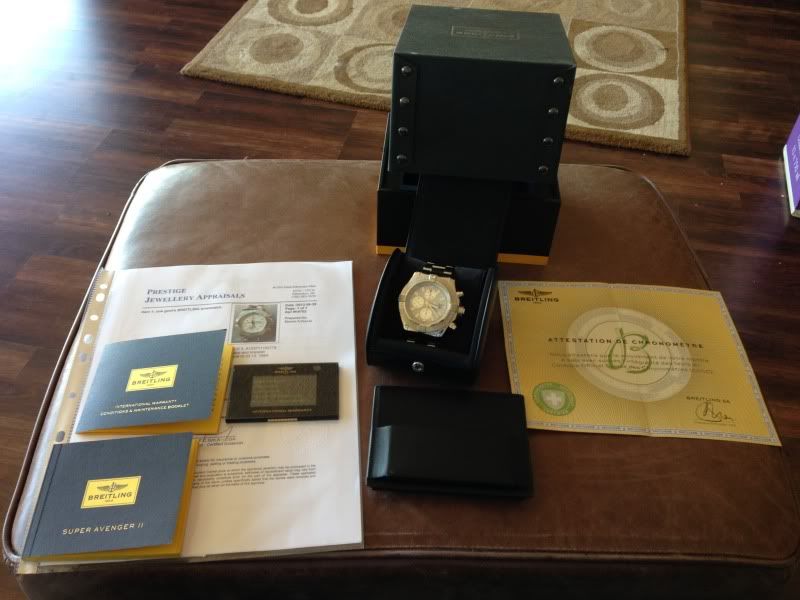 The new e-warranty card is neat. I'm curious as to why I only have a 2 yr international warranty. The movement is an in house b13. That should have a 5 yr. warranty no? Also wondering about the date change feature that all new in house Breitling movements have. I guess I don't have that? The owners manual gives the usual "no date change during these hours" warning. I'm perplexed. All signs point toward an out of house 7750 movement.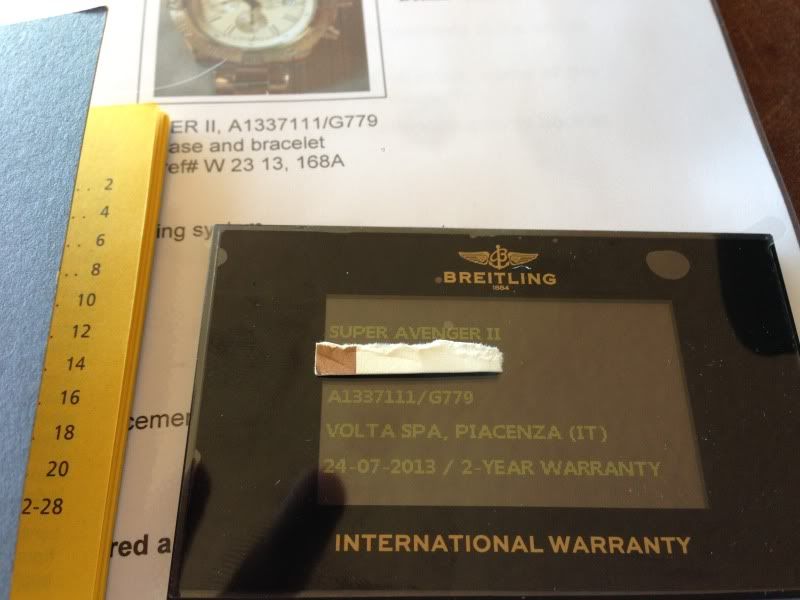 I really like the new dial colour. At first glance it looks tan or even a very light cocoa colour. But that's only in Some lighting conditions ie. in a display case at your AD. They call it Silver for a reason. With the watch on and in normal lighting conditions the colour seems to seamlessly melt from the crown to the face. Very cool. From what I can find there is only one dial option that has arabic numerals. This colour only offers markers. One thing that I haven't seen in older SA models is that the markers have a strip of luminova on every individual marker. Very bright. Impressive.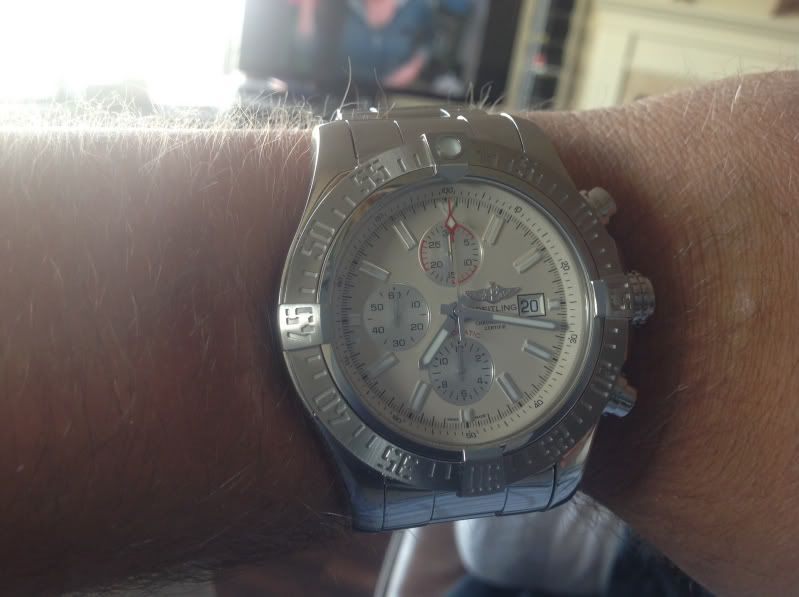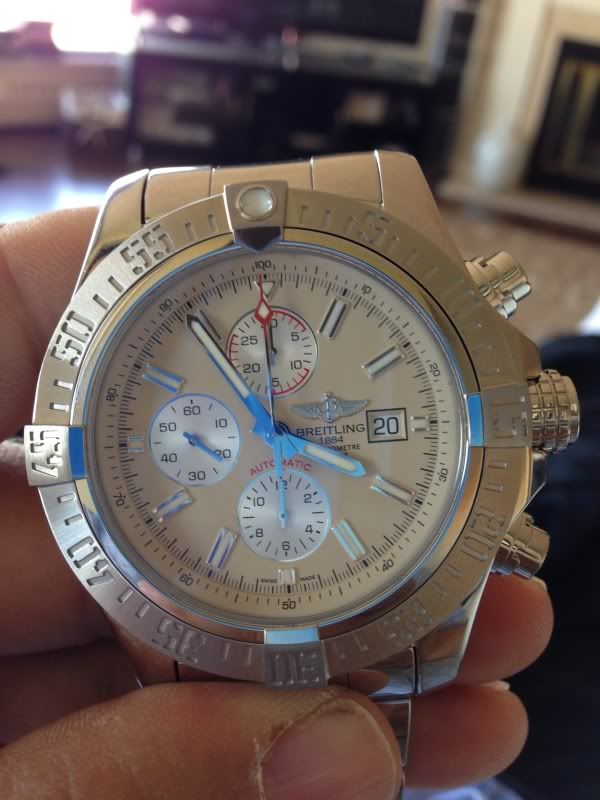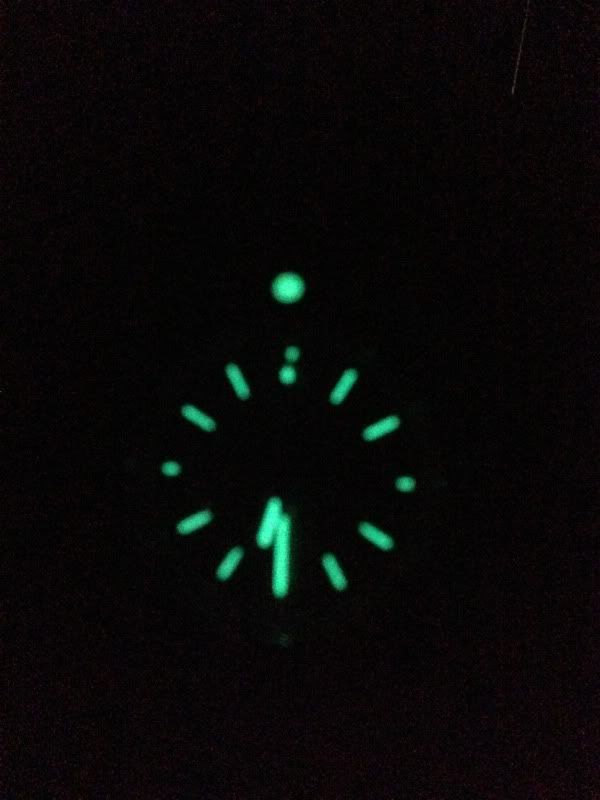 The new SS Pro 3 bracelet is very reminisce of the Pro 2. But for some reason ( and maybe it's because it's new ) it feels more comfortable. If your Pro 2 fit you perfectly. Then you will find that this one will fit just slightly too large or too small. But the difference is minimal. If it wasn't for me mentioning it you may not even notice it. It seems silly to write it but I think it's true.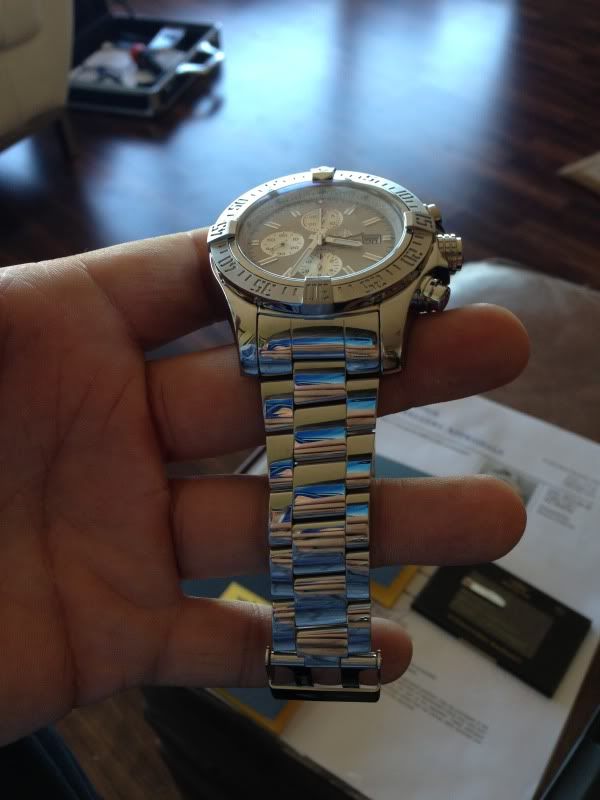 The crown and pushers are pretty much the same. Nothing new to note. One thing I did notice different from my old SA though - the crown feels more beefy while winding and screwing it in. Feels stronger and more like -IMHO- like it should.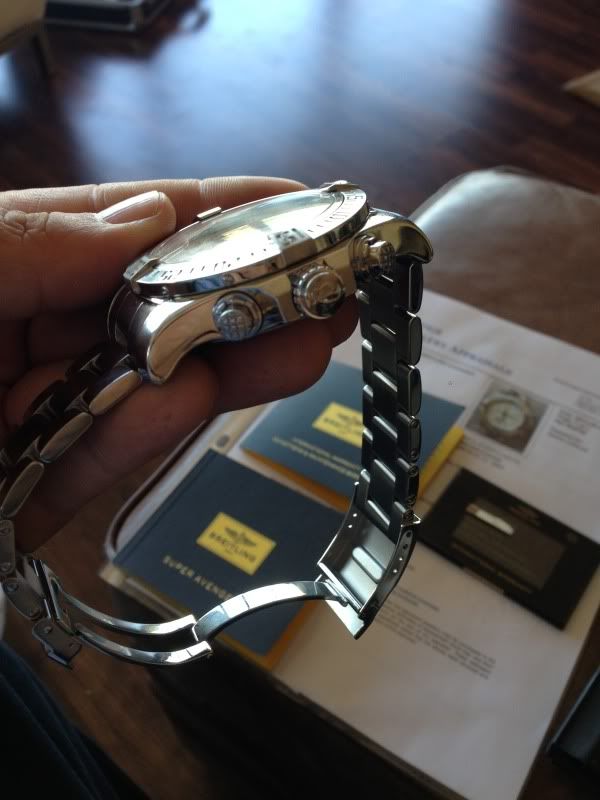 Less the Shoddy box situation I'm quite please. Obviously I'm not a professional writer but I want to throw in my two cents and put the first SA2 review up. Haven't seen one elsewhere.
Any questions/ comments/ ideas/ issues with my review are welcome!
dieseldennis.