Montexn wrote:
Well as most of you know the BP oil spill has been a disaster for the southern coast of the US. In response to this however Sarah Palin has taken a proactive role in doing her part for the country. Below she is seen combing the beach and fastidiously kicking the tarballs off the beach....Good Job Sarah!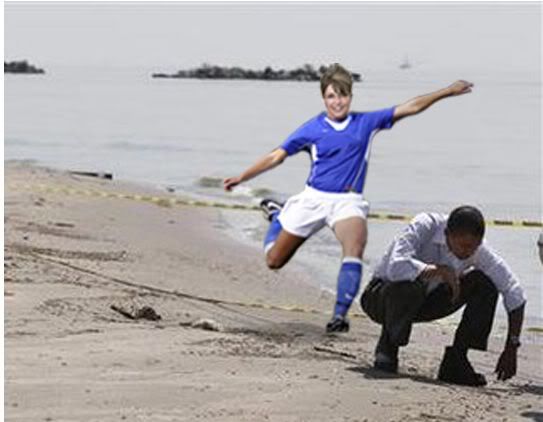 And she's doing a better job since she's in the Greek national soccer team jersey

Keep up the good work Sarah, you have two more years to finish cleanin' the beach

_________________
- This is Ghost Rider requesting a fly-by. - Negative Ghost Rider. The pattern is full.