Dear all,
I am a newly registered member of the community.
First of all, congratulations for the forum, that I have been reading for a long time.
I would like to ask a question regarding an Aerospace model.
The reference is F65362, limited edition assigned to "Volare Group", similar to the one in this old post:
viewtopic.php?f=3&t=66454
As discussed in the linked topic, there seems to be an incongruence between the reference and the "chronometre aerospace" dial, which is typically paired with the updated reference F75362, equipped with superquartz movement.
Nevertheless, I have recently spotted another watch, with a different serial number, displaying the same F65362 reference and chronometre/Volare Group dial combination.
Also, on the website BreitlingMuseum.com, there is yet another exemplar, again with the same reference and dial combination, i.e.: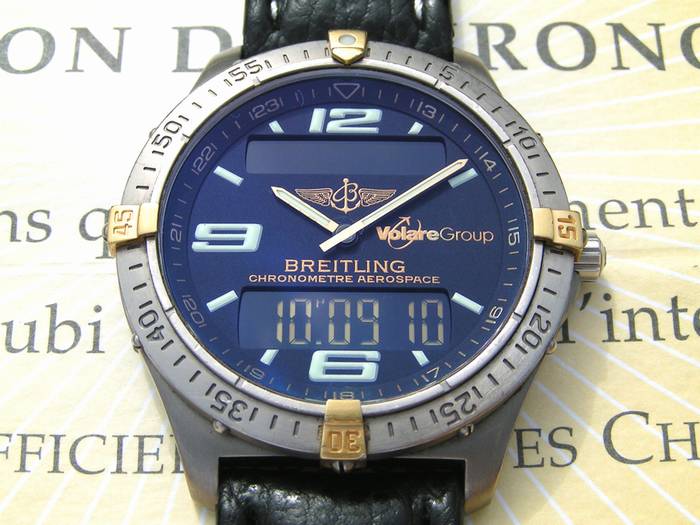 I know that around year 2000 (from when these watches should be), reference F65362 was already COSC certified, even though the watches still reported "repetition minutes" instead of "chronometre aerospace" on the dial.
Now, considering that they are not a "regular production", is it possible for these very late F65362 customized series to have a F75362 dial, instead?
Or are they more likely to be plain a simple "dial swap" cases (not even performed by the airline company) in your opinion ?
On the side, I have also found on ebay several "Volare Group" dials for sale.
Thank you in advance for your insights,
Andrea