rcm999 wrote:
On a side note, is there an online resource telling what boxes were used what year?
like with many other subjects, there seems to be no good online resource about vintage boxes, so let us build one.
Had promised to post pics of my 2105 SuperOcean corduroy box for ages, so here it finally is, together with some more examples, the mid80s box in the background held my 81600 Cossie, does not really qualify for the vintage family shot: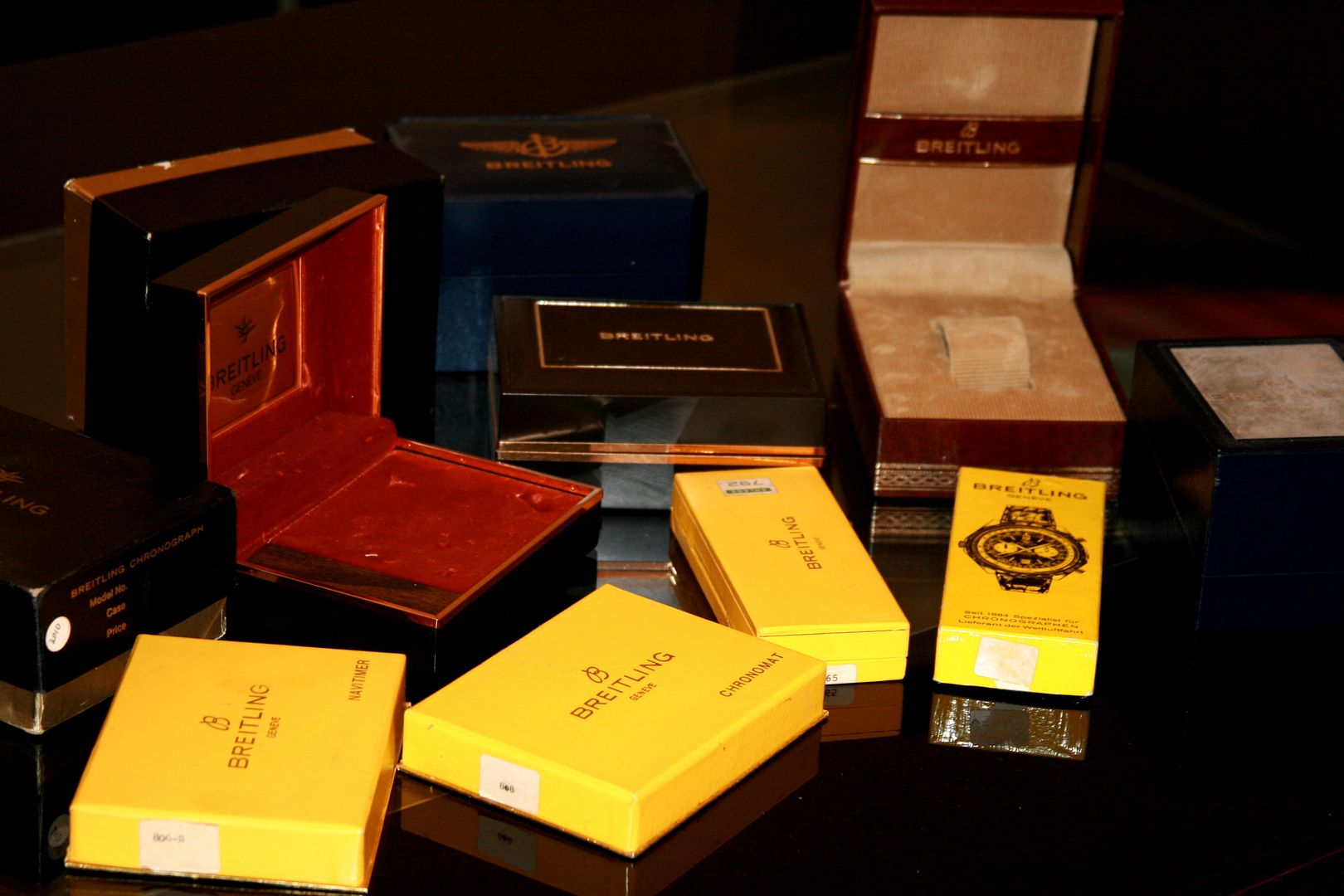 two boxes I received with "safe queen" 1966 & 1967 Navitimer 806s from the US, both came with papers.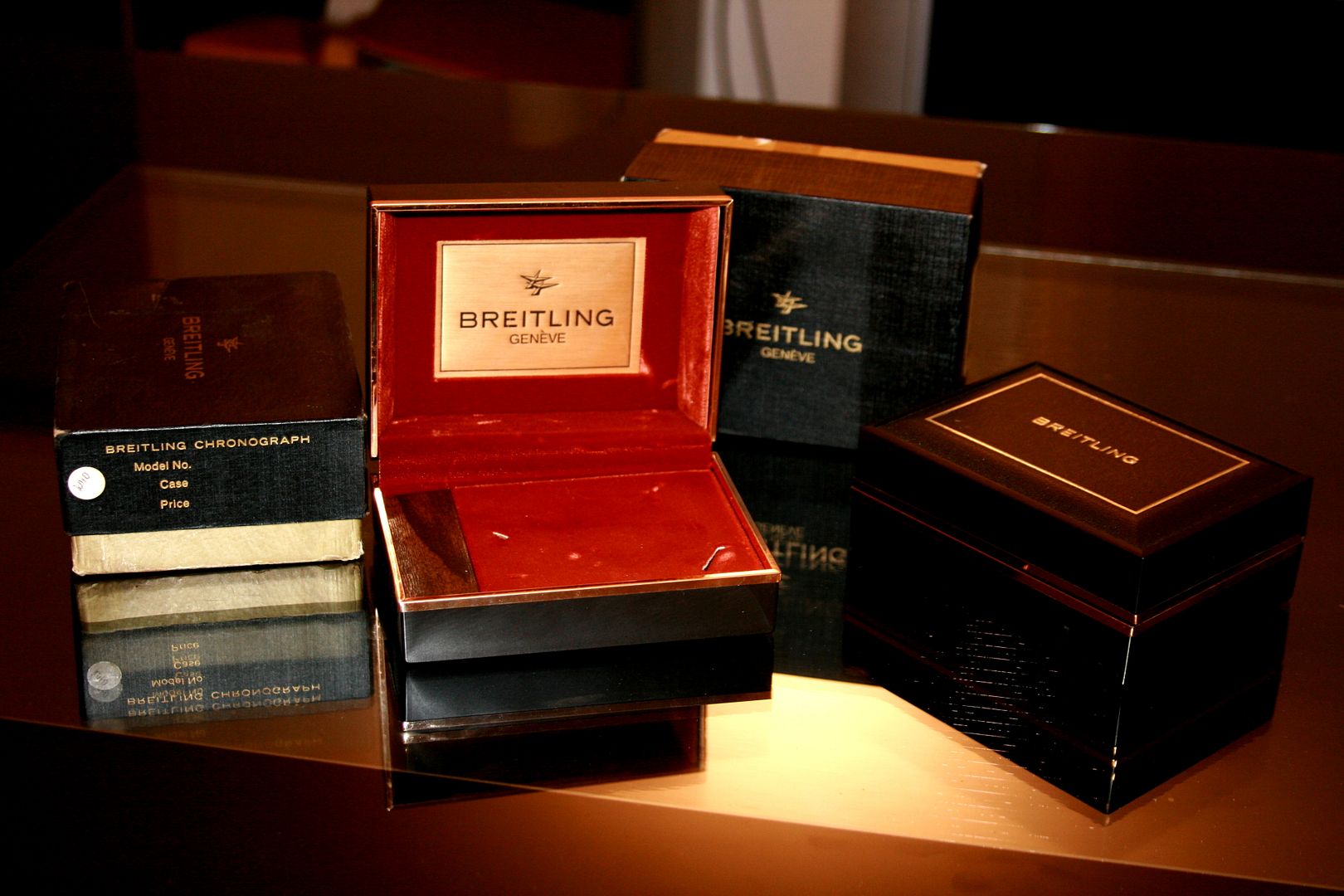 this one came with a nice 806 from Germany, 1966. Included papers and the hang tag !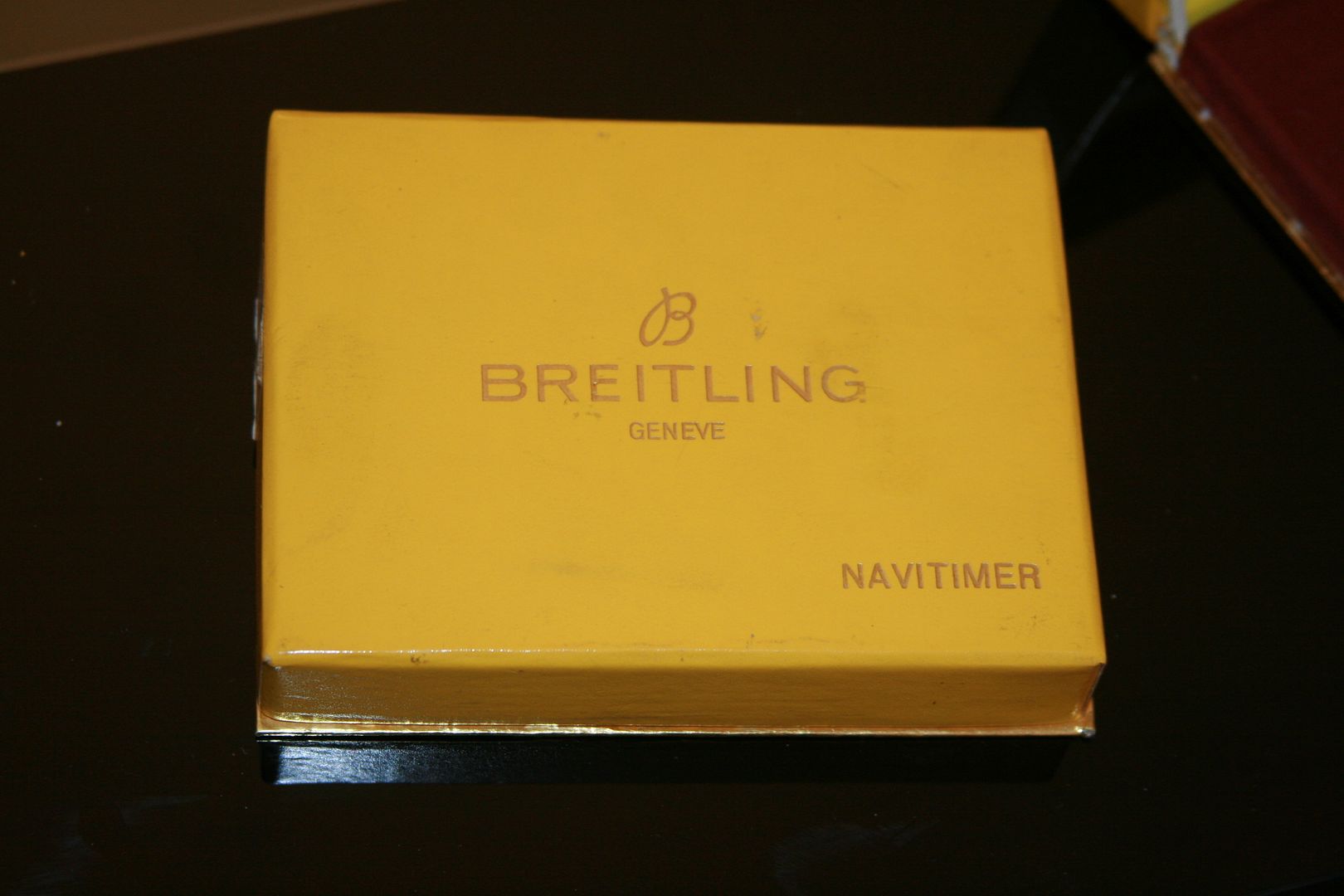 another box from Germany, early 60s, came with a Unitime 2160: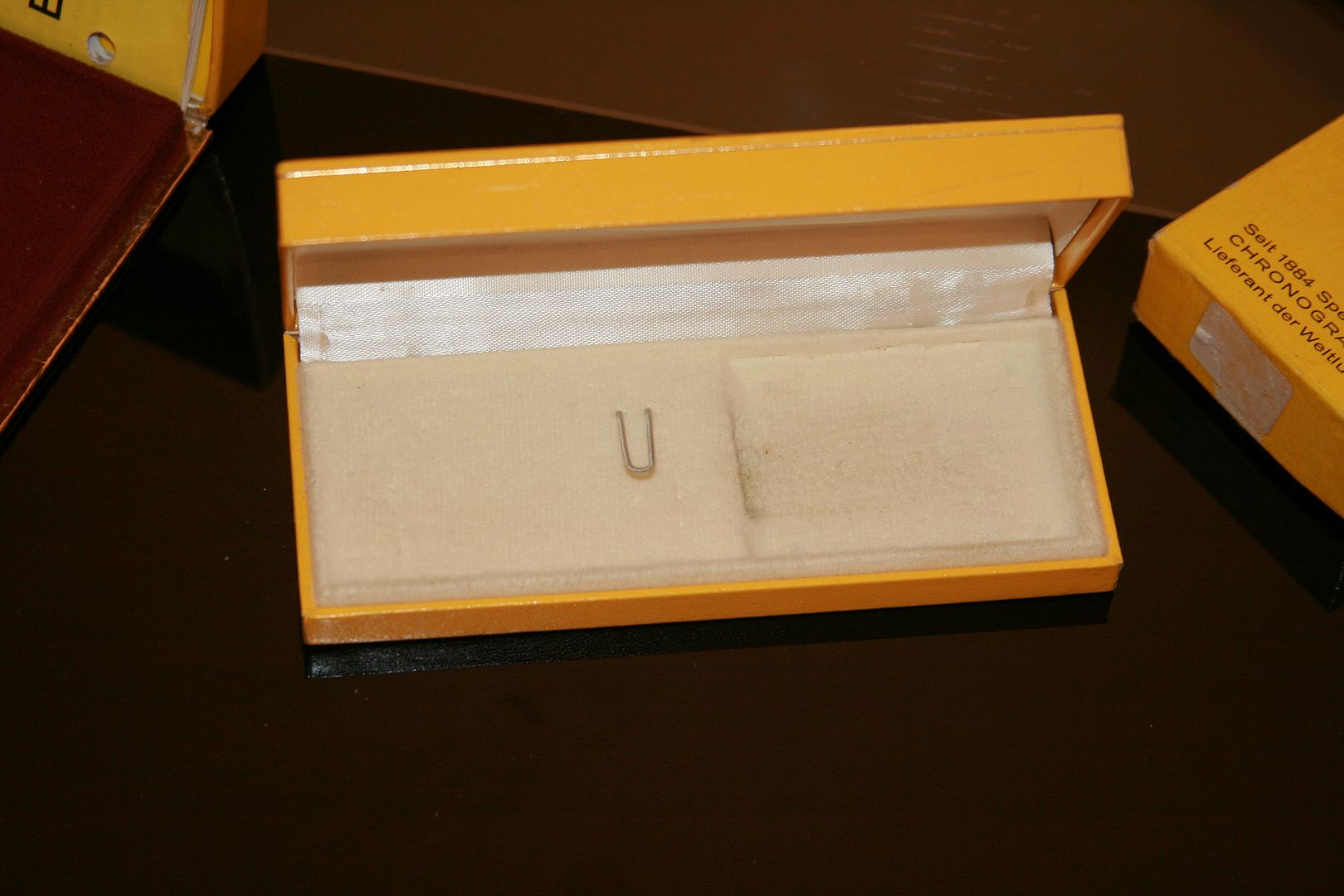 a Chronomat 808 box, mid1960s, Germany: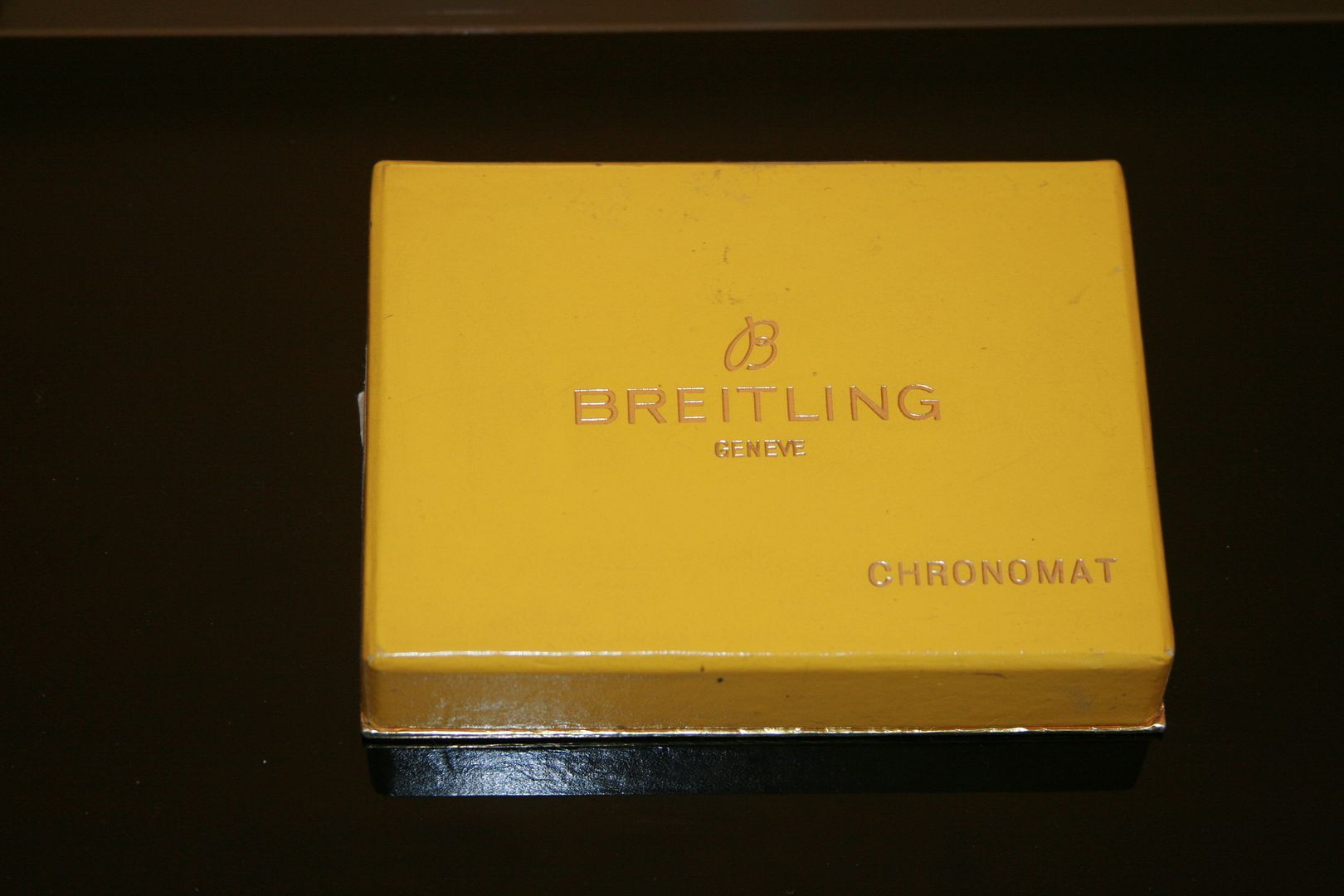 a "standard" big case box from Germany, came with my 1967 NOS 0818: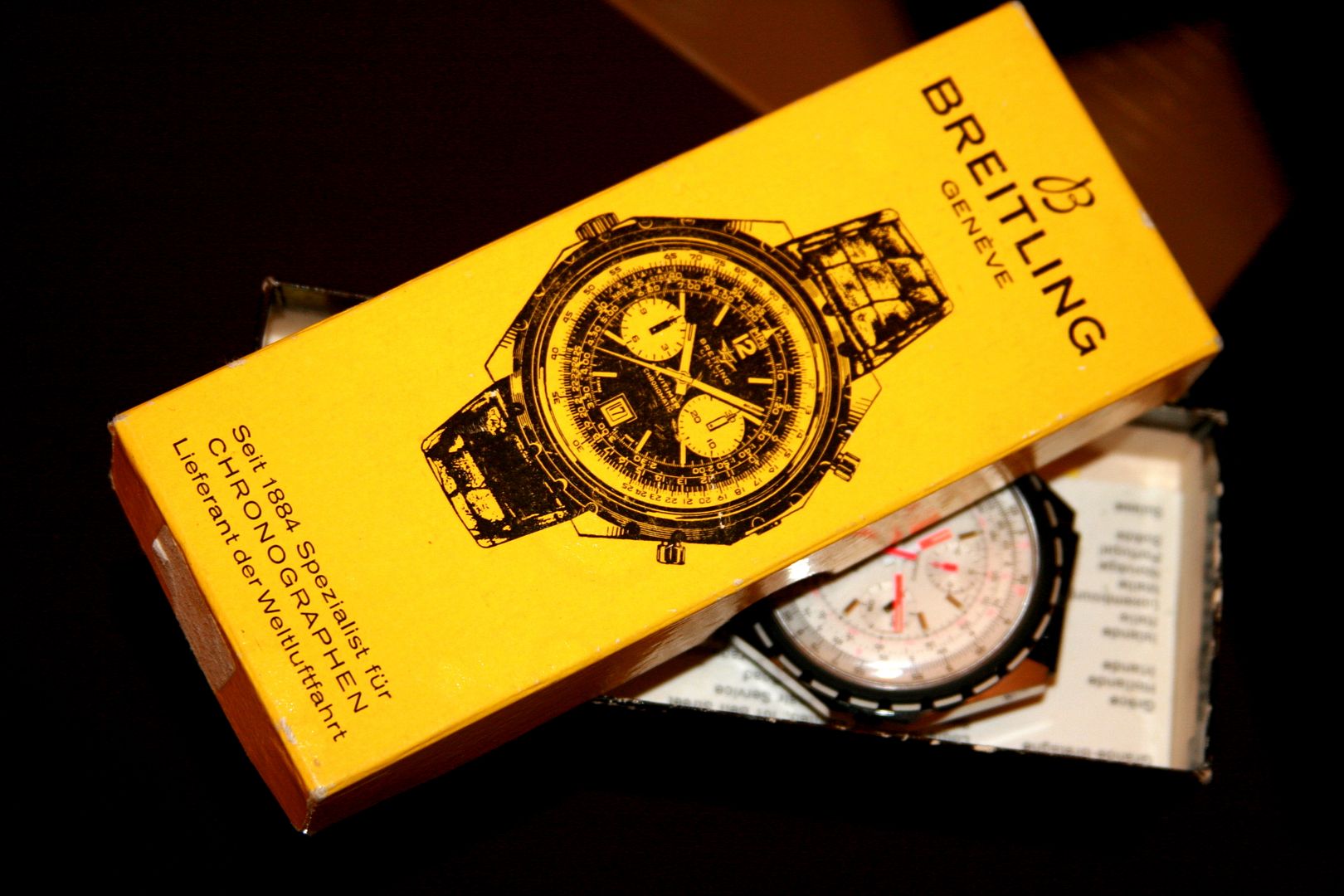 the corduroy SuperOcean, quite a nice box (and a nice watch):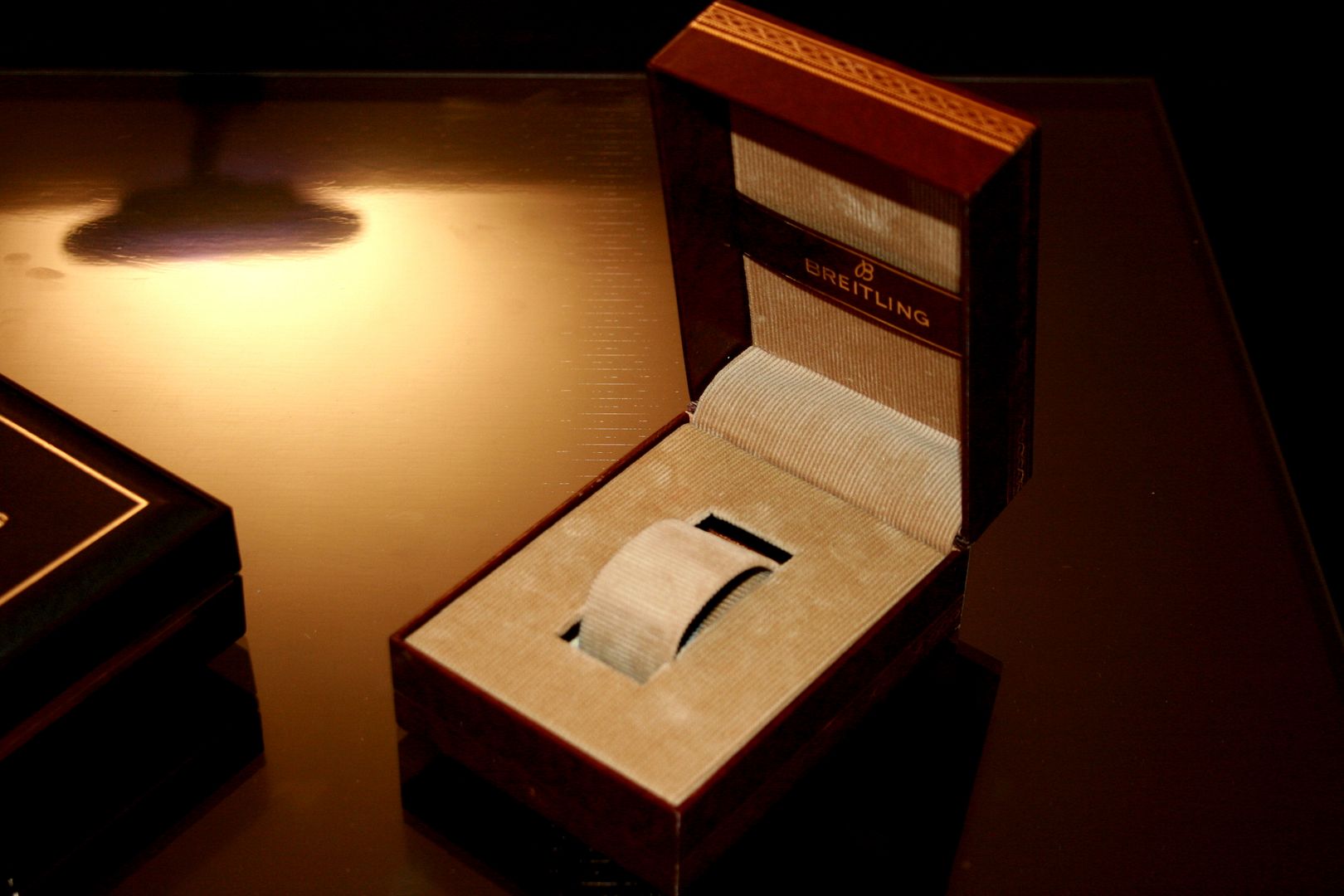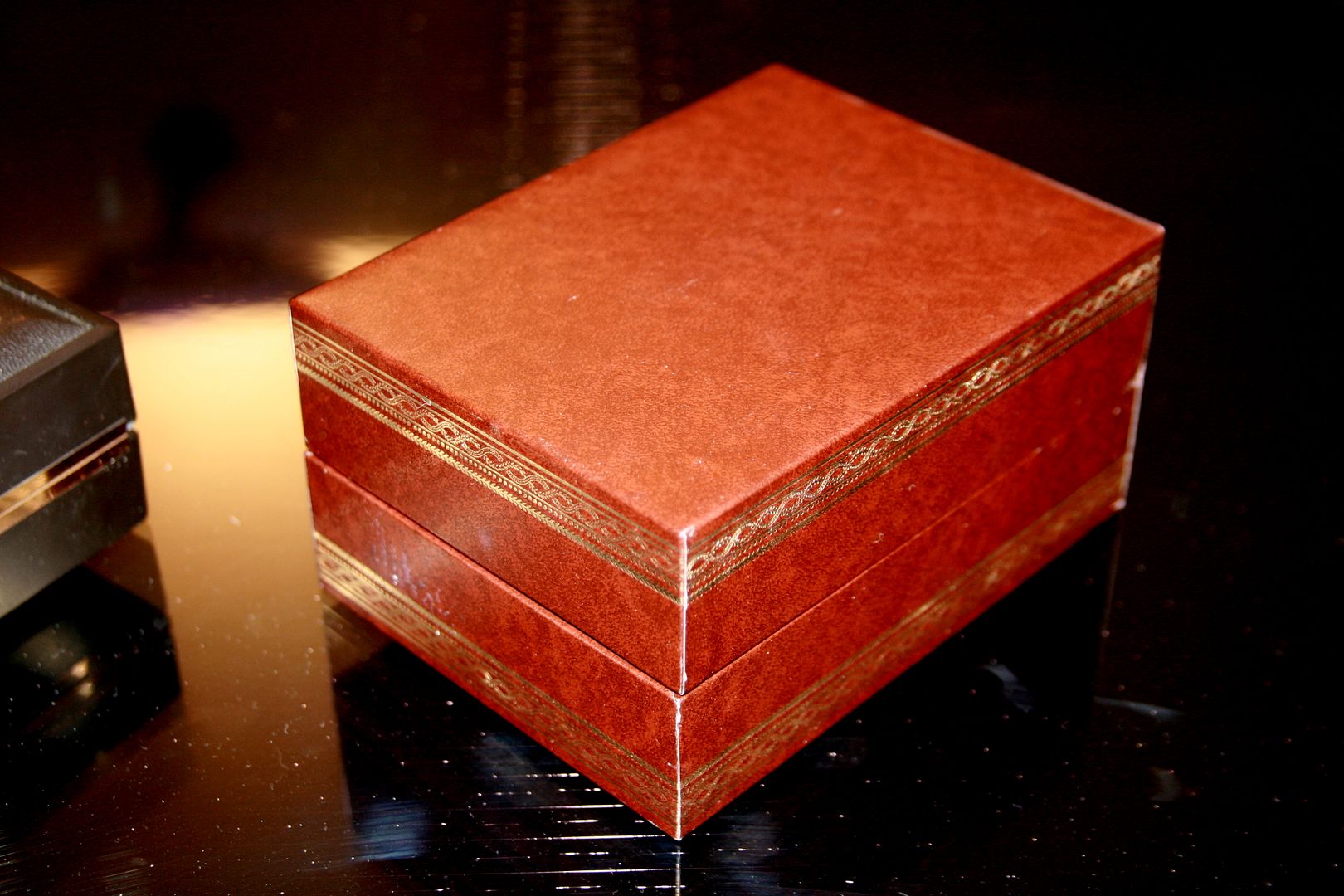 a box I received with a TopTime 810 from the UK, mid 1960s: