Thanks guys, the Baume is a recent addition & is getting lots of wrist time at the moment, newness I suppose. My Chronospace is still awesome to me & evertime I strap it to my wrist I get a warm, fuzzy feeling, if you see what I mean. The Bremont is right up my street, hightly legible face, no nonsense arabic numerals, and the case construction is so clever & unique IMHO.
I've found the Holdfast nylon strap to work on all of these watches, so they are going to stay in-situ for a while I reckon.
Another pic of the Baume......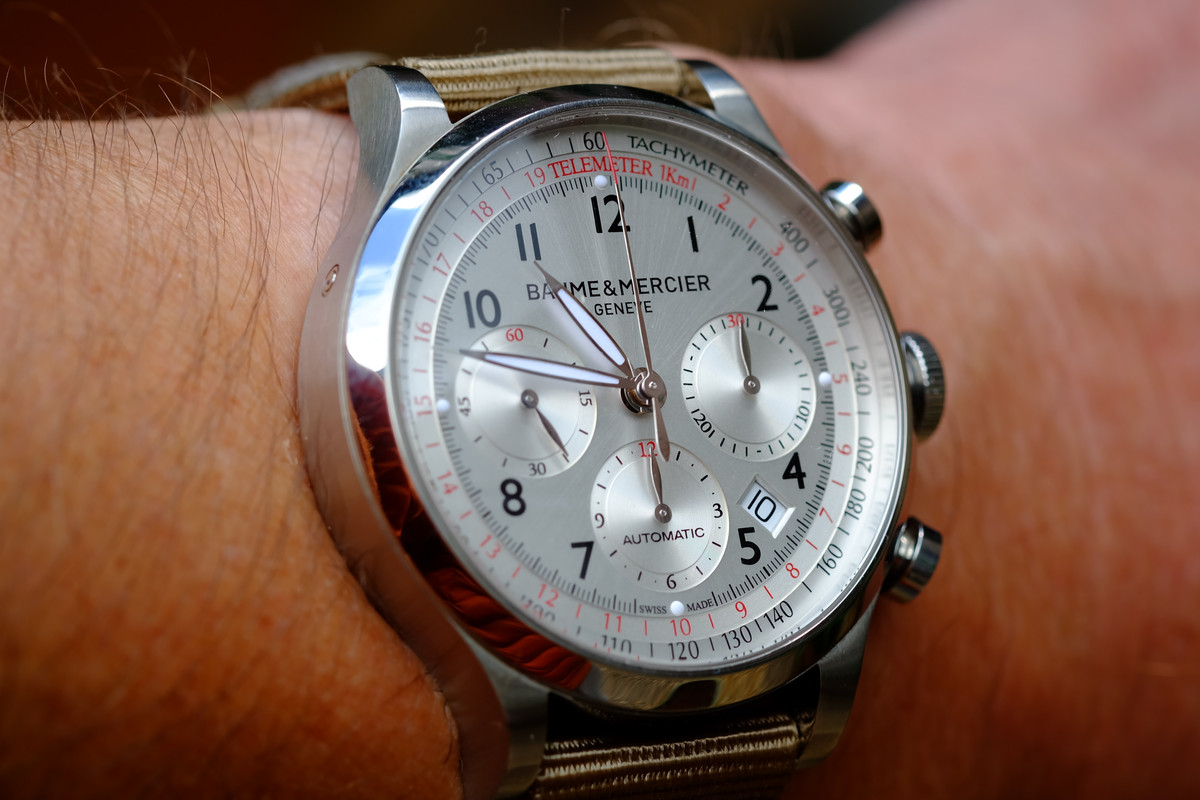 Cheers,
Neal.