acceldebt wrote:
FEAR wrote:
today i wore the rose gold bentley motors mother of pearl on a camel strap.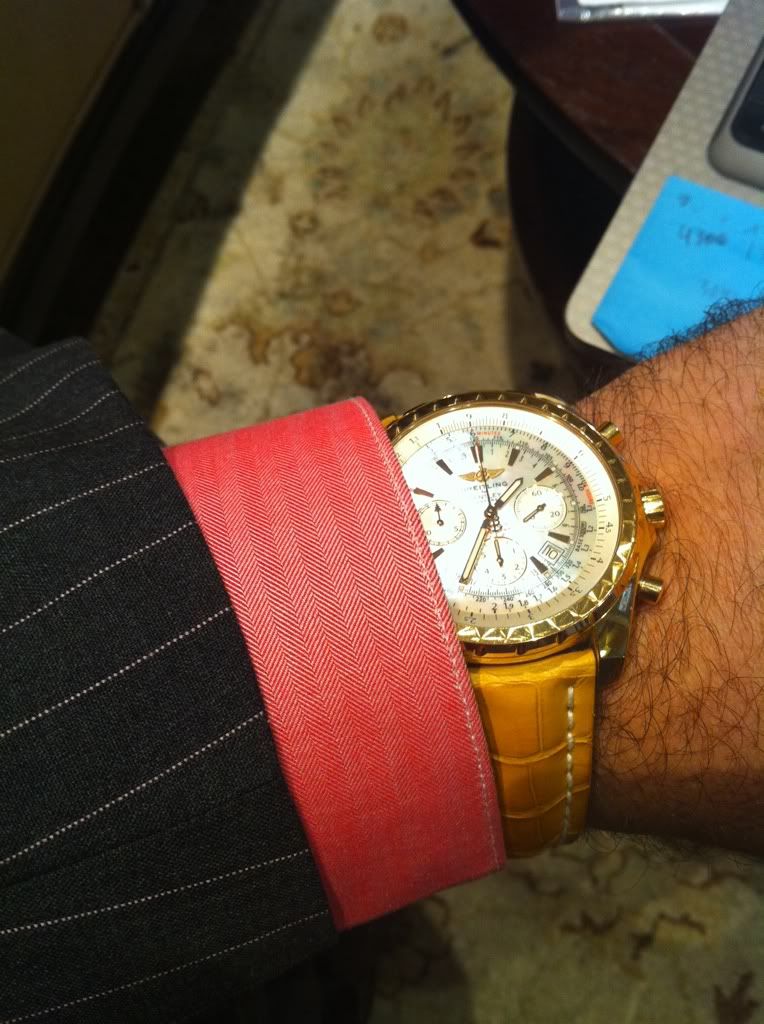 That watch is SPECTACULAR. I would like to see it on the matching Gold Speed Bracelet or a Black Croco strap. The Rose Gold Speed Bracelet is really what it needs to make it beyond a FULL LING to the MONUMENTAL LING category !
i wore it on black croc last week, wasnt that good believe it ,or not. i have had it on a bracelet, my friend has it, i thought i wasnted the bracelet for so long, but its better this way imho.
here it is on black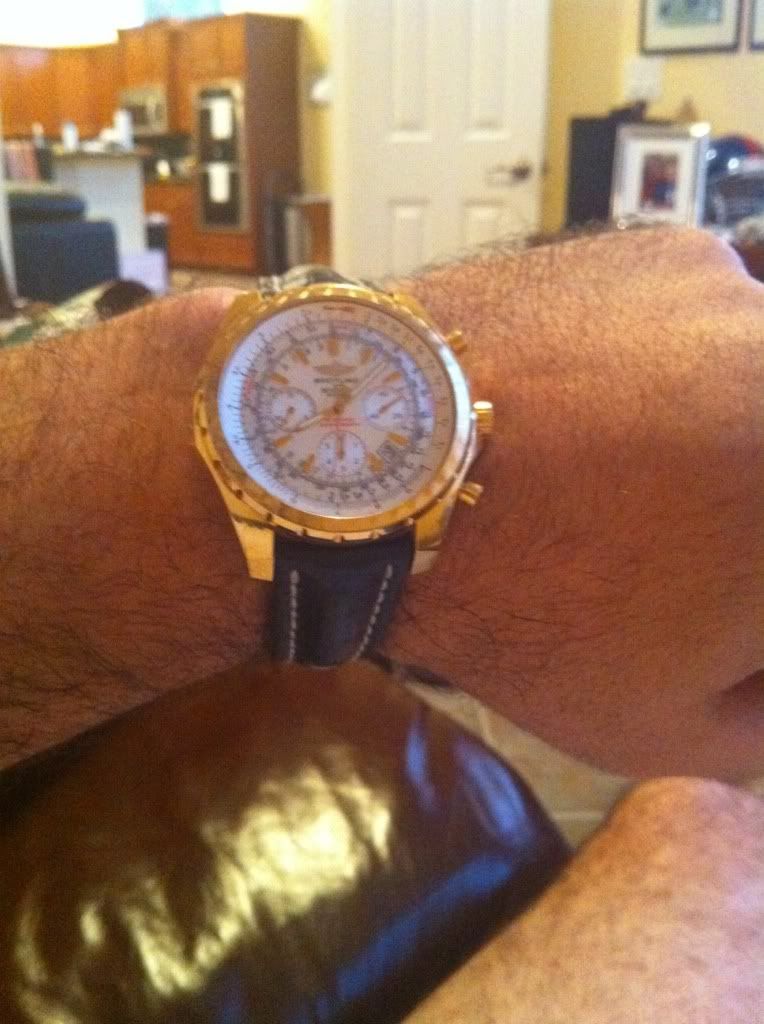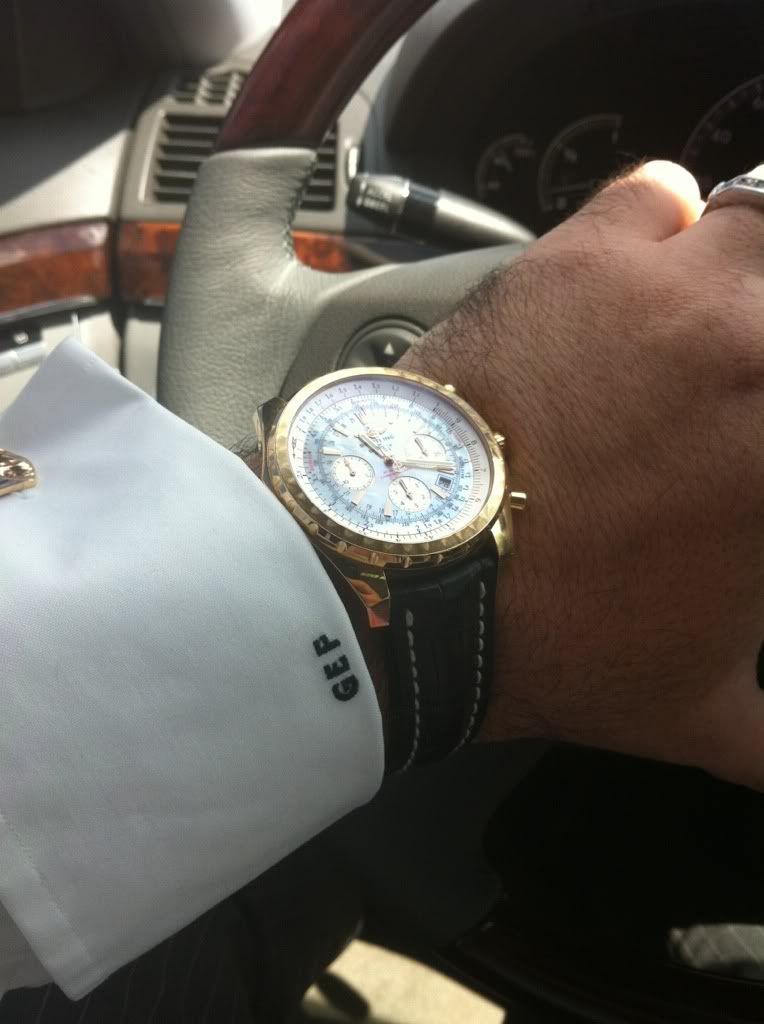 and bracelet (not my wrist)